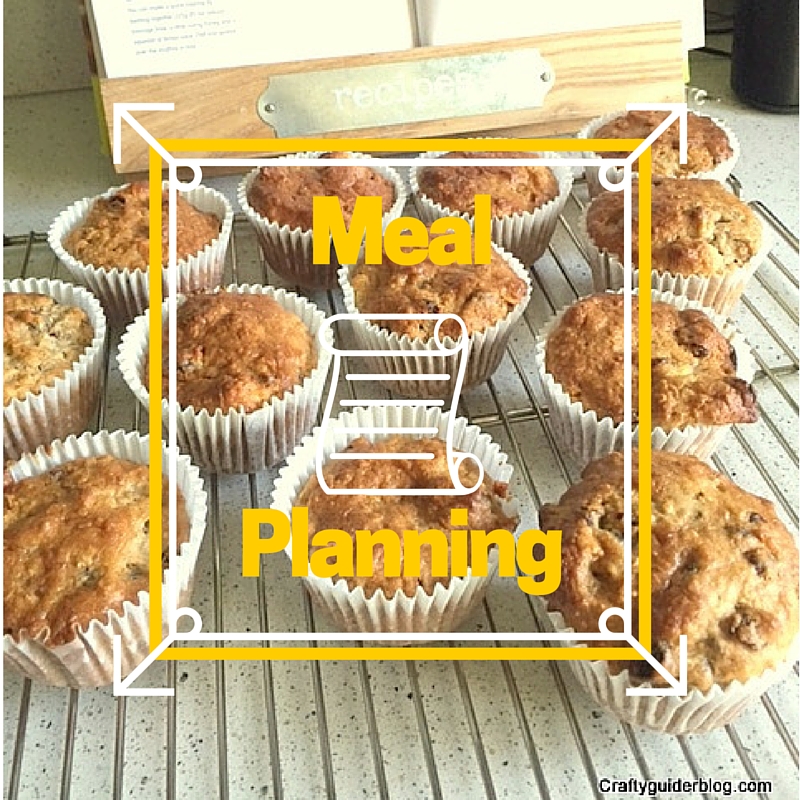 I was happy with my meal plan last week, apart from the fact that putting sausages on the menu only works when you have bought sausages to use.   Oops!
I've started a major house declutter and week one was the kitchen.   It has been complete chaos at times, but it is now clutter free.   All the stuff I don't use is gone, leaving room for more things to go away.   This week I've started on the utility room and I've carried on being ruthless.   Soon I'll be able to get the shopping brought through to the kitchen rather than getting it left in the hall because I'm too embarrassed for the Ocado driver to see the mess!
This week I have ordered sausages, so my menu is as follows:
Monday: pasta bolognese
Tuesday: cheesy sweetcorn baked potato and salad (a recipe from The Brownie Cookbook for eldest Craftyguidelet to prepare)
Wednesday: fajitas
Thursday: sausage pasta
Friday: salmon
Saturday: freezer dive
Sunday: roast dinner
As usual I am joining in with At Home with Mrs M's Meal Planning Monday.   Pop by and see what everyone else is having this week to get some inspiration.