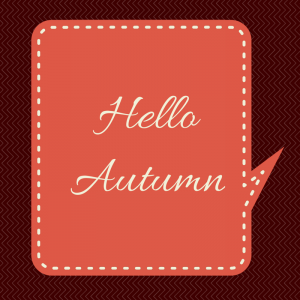 Despite the warm weather we are currently having, the mornings are a bit colder and mistier.   The heating gets put on occasionally for an hour to just take the chill off.   It is getting darker much earlier.   It's that wonderful time of year.   It's autumn!
I love the colours (might be because I'm a redhead and we coordinate!).   The temperature is more suited to me.   Autumn and I just go together.
My baby brother moved to New England with his wife a few years ago and one of my dreams is to do New England in the Fall.   To be surrounded by all that autumnal colour would be amazing.
Follow my board on Pinterest for Autumn loveliness.
Follow Louise Craftyguider's board Autumn/Fall on Pinterest.