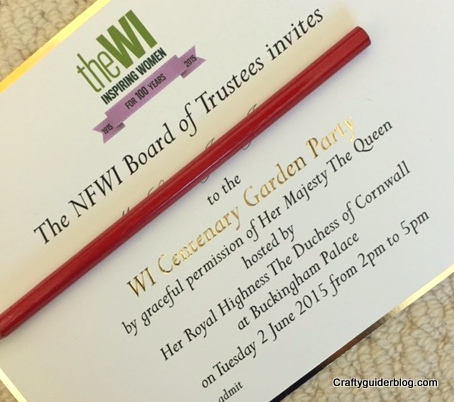 100 years ago, the first WI started in the UK, having had it's origins in Canada.   As one of the centenary celebrations, each branch of the WI held a ballot to choose a representative.   We had 2 members put their names forward, and because the other member won a place with her dual membership WI, we both got to go.
An invite to the palace deserved a splurge on a hat, and the amazingly talented Michele Dawn came up with this beauty.   I think it's very 'Home Fires' with a beautiful vintage brooch in the middle.   I felt amazing wearing it, even on the tube.
The weather forecast was dreadful for the day, but apart from a bit of drizzle and being very gusty, we got away with it.   Several women spent a lot of time chasing their hats across the palace lawn, but there was usually someone to help catch them.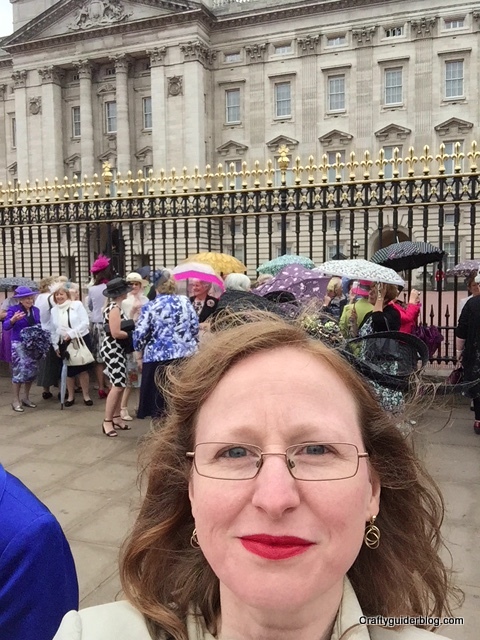 I rarely do selfies, but did this one in the queue outside the palace with my new red lipstick.   I asked the woman at the Bobbi Brown counter in John Lewis to find me a 1940's style red colour that wouldn't clash with my hair and she came through with flying colours.
I didn't travel with anyone in my County Federation, but spotted a woman on the tube with a hat and we exchanged a couple of words about being in the WI.   She was travelling with her husband so we parted at Green Park.   What a surprise when Caron from Collingham WI spotted me inside the palace out of 8000 other women and we joined forces for the day.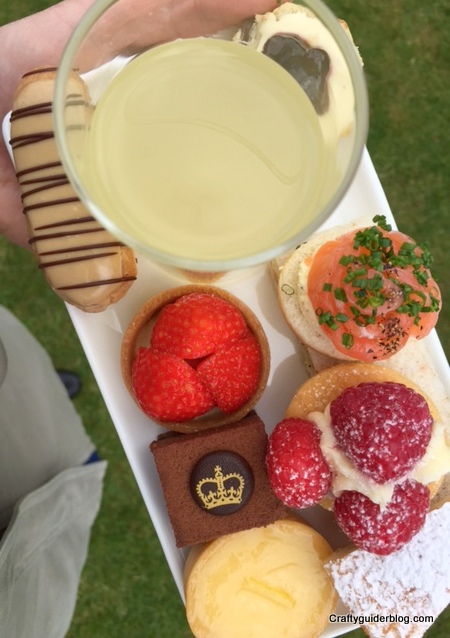 One tip she'd got from other people who had been to garden parties before was to get in quick with the food.   And yes, it tasted as good as it looked.   Photos inside the palace were forbidden, but I'm a rebel!
We then joined the crowds to see the royals.    Camilla, Duchess of Cornwall came down our side of the lawn.   The word went through that she was wearing a white hat with a blue band so the tallest people kept a running commentary going about her progress.   She was lovely and chatted to so many people along the way.   When she had passed by, we spotted that there was another person following round which turned out to be Princess Alexandra.   She was wearing a lovely embroidered jacket, and again was talking to everyone.
When she had passed by, we could spot another crowd on the other side of the lawn so thought that we might catch Sophie, Countess of Wessex too.   We did which was a thrill for me as she is President of Girlguiding UK.
After that, we did a turn around the grounds looking at the gorgeous azeleas, before swapping numbers and heading off on our separate ways.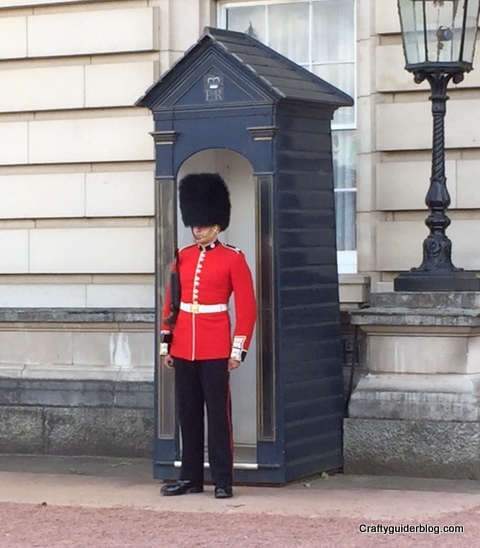 It was a lovely day, and I'm so glad to have had the opportunity to go.   I left with throbbing feet but memories of a great day.
If you would like to join the WI, put your postcode into the WI finder to get more information.   We are the original social network. We are run by volunteers, are a not-for-profit organisation, and provide a place for women to have fun, chat, learn new skills, take part in a wide range of activities and campaign on important issues.   And there is usually cake!