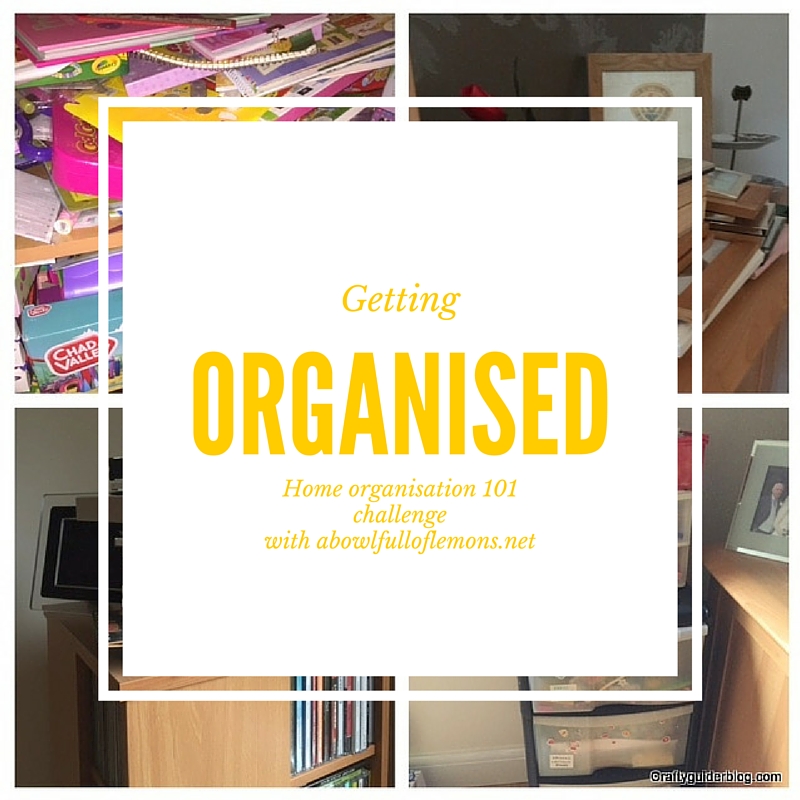 Yes, sofa.
I should be tidying the dining room this week.   It's a huge job as it's home to the dining room furniture, CDs, photos, Craftyguidelet craft stuff, table linen, catalogues and other bits and pieces.   Much of this stuff needs a good sort out and declutter, just like I've done with the kitchen and utility room so far.   I did a great job there, so the dining room shouldn't be an issue, should it?
At the beginning of 2015 I wanted to avoid any challenges like the organisation challenge I'm doing now.   I wanted to avoid the pressure of following on at someone else's pace.   I know how random my life is and how busy my volunteering is, so my pace isn't the same as anyone else's.   I don't want to feel a failure just because I couldn't crochet as fast as someone who does it for a living and doesn't have two girls, three Guiding groups, a WI and a house to run in her spare time.
This week, past health problems have come back to get me, together with a stinking cold.   I've also had issues from my volunteering to deal with which takes up time and energy – both physical and emotional – so the combination has floored me.   The dining room has hardly been touched apart from relocating boxes of photos into the living room for sorting.   In the past, I'd be beating myself up for 'failing'.   Today, I'm concentrating on what I've learnt in the past, realising I'm not superwoman – no matter how much other people want or expect me to be – and I'm taking things as easy as I can.