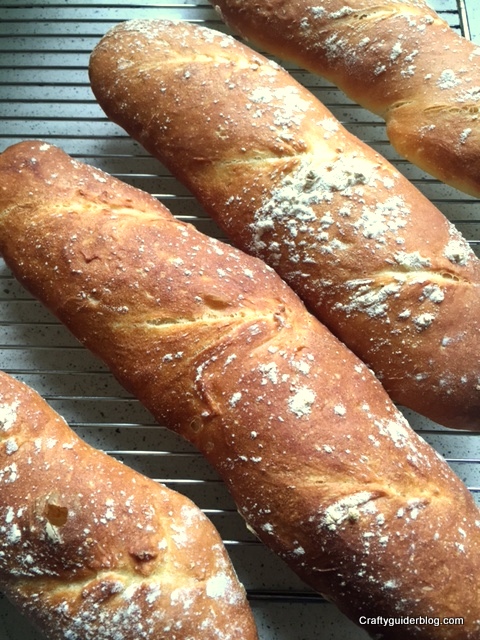 Unfortunately I couldn't watch the Bake Off live this week so I don't know how the bakers got on with the challenges.   Looking at an episode write up, the 3 rounds were quick breads, baguettes and 3D bread sculptures.
I tend to try gluten free bakes so that Mr CG can help share the calorie load.   However I am yet to find a decent gluten free bread recipe that the gluten eating members of the family could enjoy, so on this occasion, the gluten stays.   I chose baguettes which was the technical challenge, and consulted Paul Hollywood's How to Bake book for his recipe.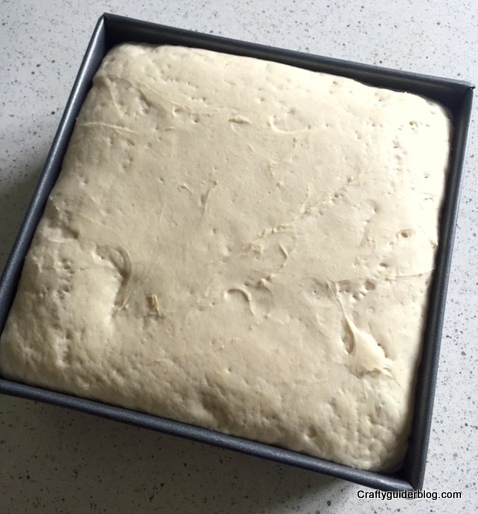 The dough came together well.   It was quite wet but that's what Paul said it should be like so I didn't argue.   I proved it in a square container as suggested, but then it came time to turn it out and form the baguettes.   The dough was still very sticky and I ended up with 4 slug shapes rather than baguette shapes.   After proving, it was difficult to score the dough, but I managed to ooze the loaves onto baking trays.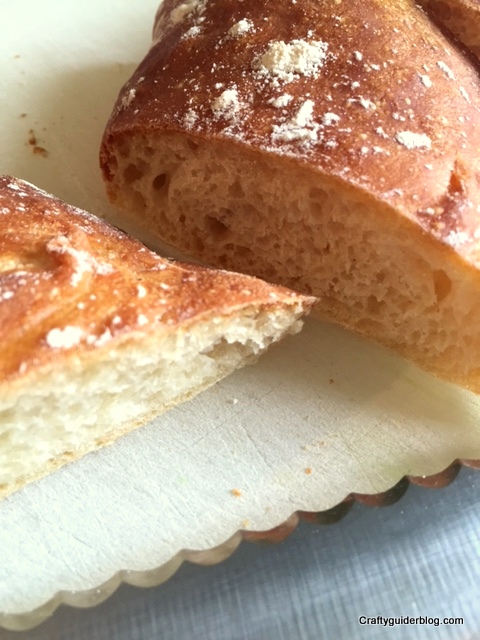 They may not be perfectly formed, but they were lovely and crusty and great with some butter.    Big thumbs up from the Craftyguidelets!