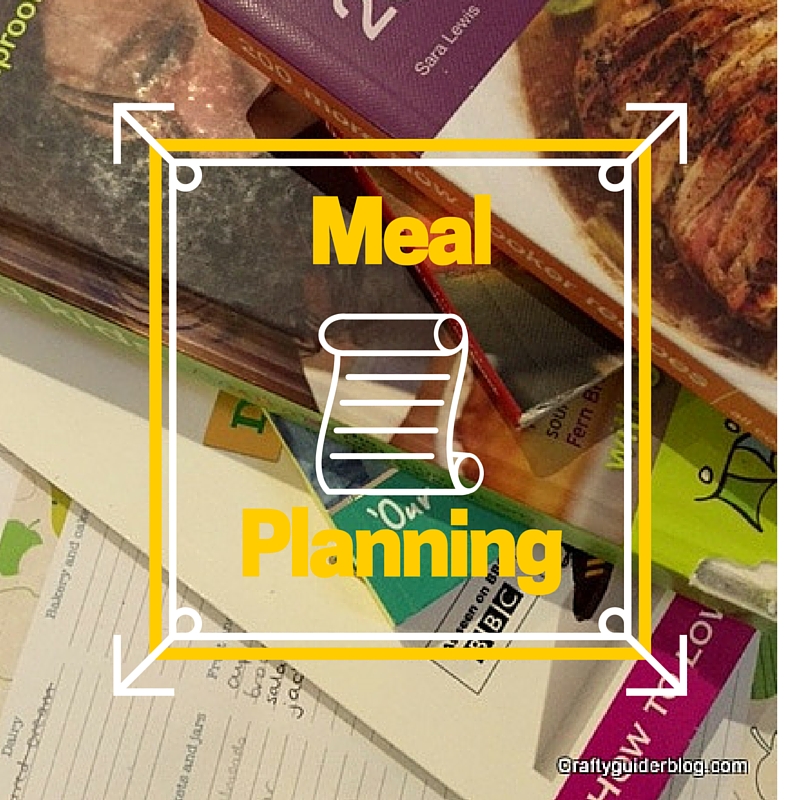 I decided to concentrate on my lunches this week.   I go through phases of having the same things every day – baked potatoes with beans and cheese, cheese omelette with rice.   Other times I run so late I just grab a bowl of rice krispies with soya milk.   When I put my supermarket food order on, I concentrate on what to have for dinner and not what would be good for lunch.   I have now baked some baps, I have a variety of fruit and veg and I'm going to give it a go.
Monday: egg bap
Tuesday: frittata
Wednesday: jacket potato with beans
Thursday: cheese and pickle baguettes
Friday: soup
For dinner, I've got a lot of evenings where I can't spend time cooking, so it's lots of quick meals or 'Here's one I made earlier' dishes.
Monday: cold roast beef and bubble and squeak
Tuesday: pork medallions and veg
Wednesday: salmon
Thursday: bolognese
Friday: baked potatoes and salad
Saturday: Mr CG and the Craftyguidelets are fending for themselves as I'm on a residential Guiding training
Sunday: sausages
Linking with At Home with Mrs M's Meal Planning Monday.   Pop by and see what everyone else is having this week to get some inspiration.