Week 2 of Bake Off and it is biscuit week!   As I didn't fancy biscotti, and arlettes seemed a bit out of my league, it was the biscuit selection in the biscuit box that were this week's CG household challenge.   Time to dig out a couple of books off the shelf that I've neglected.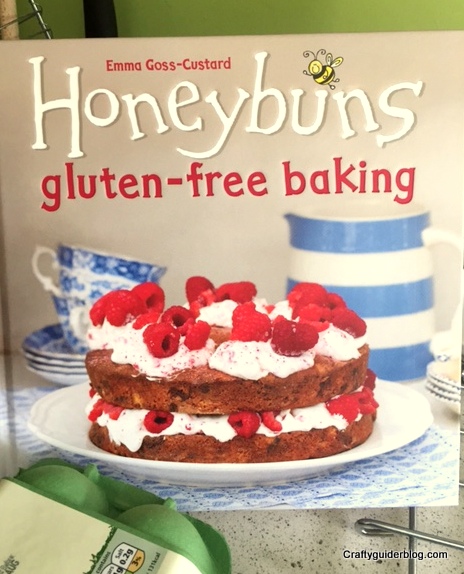 I've had the Honeybuns book for a while.   It isn't my gluten free recipe book of choice as some of the recipes need flour blends rather than basic off the shelf gluten free flour.   However, I managed to find a biscuit recipe using my store cupboard ingredients plus polenta and custard powder.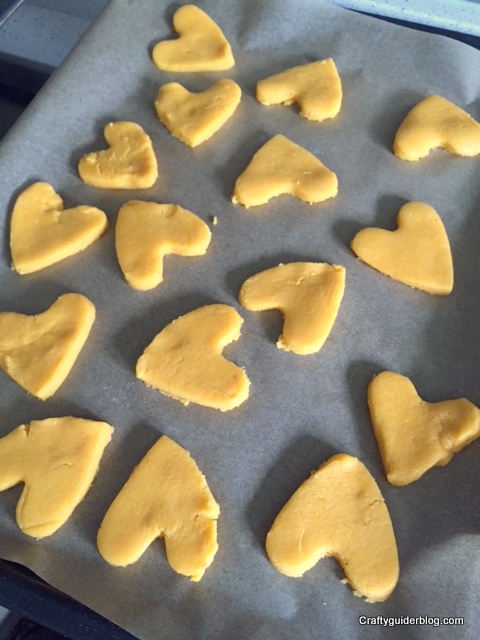 The Craftyguidelets loved cutting out the bright yellow biscuit dough.
The resulting gluten free custard creams, sandwiched together with a custard flavoured butter cream were lovely, even for the 75% of the CG household who eat gluten.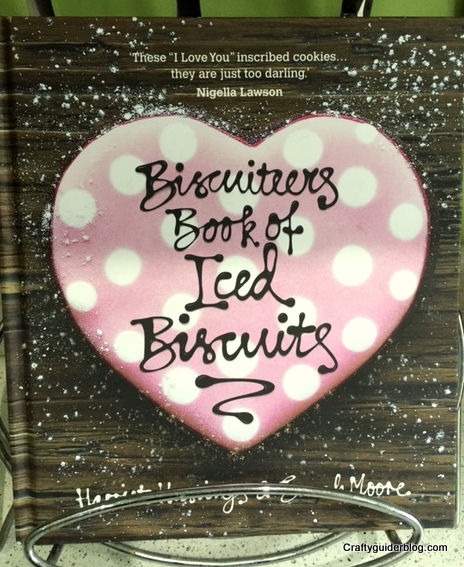 Next came the box.   I bought the Biscuiteers book some time ago but have never used it, however I thought that the recipes would help me with creating a decorated box.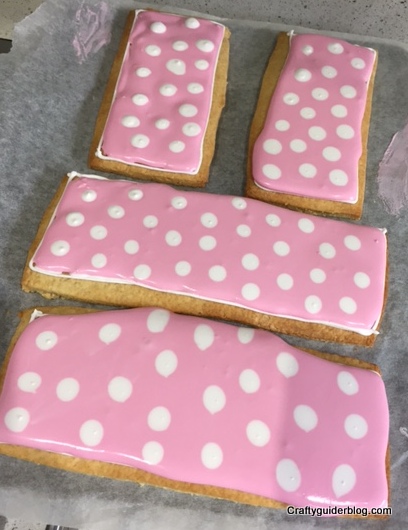 The book is set out differently to a normal recipe book.   There is a section on dough making over a few pages.   I made the basic biscuit dough, although there are lots of different flavours of dough in the book.   The next section is on the different royal icing consistencies and how to colour, pipe and embellish the icing.   The largest section is on the different themes of biscuit shapes e.g. Christmas, Bridal, Animals etc. with comprehensive icing instructions, and templates in the back of the book.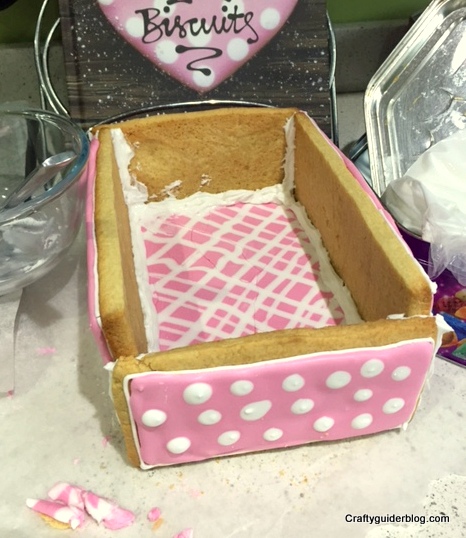 I just made rectangles based on an ice cream tub.   The icing was my first attempt and a bit rushed as I had Craftyguidelet assistance and the time pressure of dinner to make – not something the Bake Off contestants have to deal with!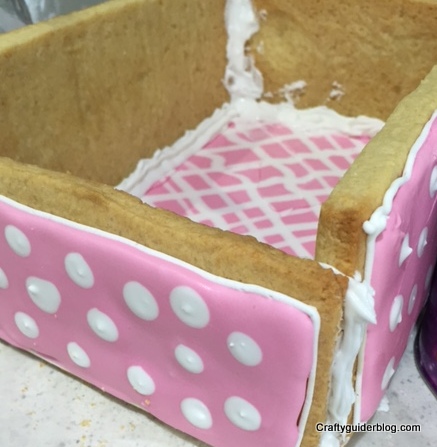 The box was roughly glued together with royal icing and held up with various objects until the icing dried.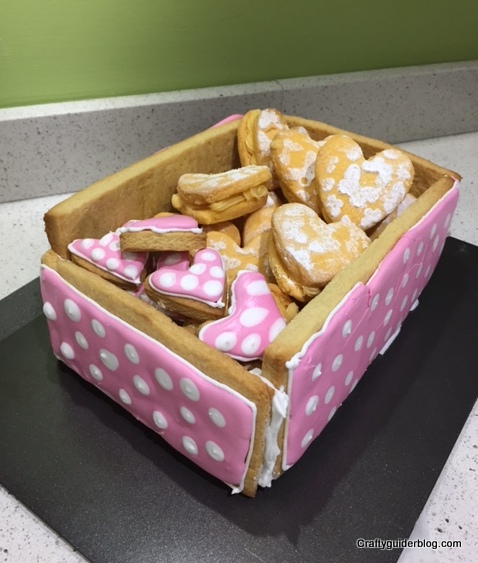 And the final 'Ta-dah!'.   The pink hearts were made from left over dough and iced by the Craftyguidelets.
I've learned new techniques, made recipes from two under-used books on my shelf and completed a real personal challenge.   It hardly matches the fantastic creations from the Bake Off, but I'm rather chuffed that the whole thing stayed up!
What baking challenges have you given yourself recently?