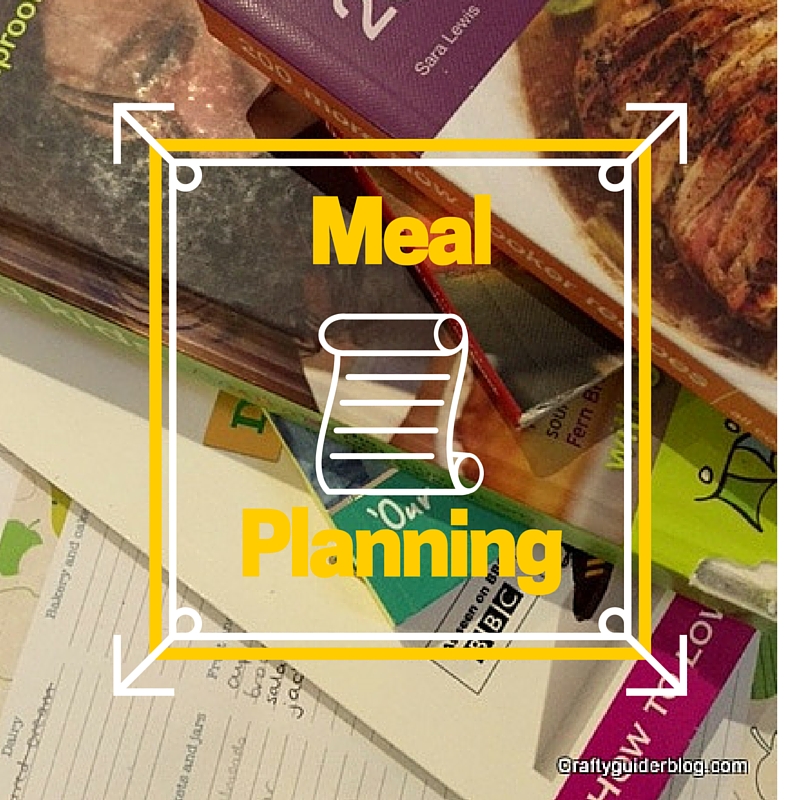 No Meal Planning Monday post last week as I was having a bit of a blogging break.   I did have a meal plan though, and we had a freezer dive week.   As I've mentioned before, I store a lot of things in my freezer so I can batch cook meals and get longer shelf life from food.   Unfortunately this led to a lack of space for staples like bread and frozen veg, so a purge was in order.   We've feasted on pizza, fish, sausages, pie and all sorts of yumminess, so although my slimming world plan has gone to pot, I can now see what I've got in there.
This week we are going for something simple again.   After a calm half term, volunteering and mum cabs duties are ramping up again, and I need to get my organising back on track.
And to all my Guiding followers, a happy World Thinking Day to you all!
Monday: Vegetable Pasta Bake
Tuesday: Paprika Chicken/Vegetable Curry
Wednesday: Cottage Pie/Vegetarian Chilli
Thursday: Sausages
Friday: Beef and Vegetable Hot Pot/Quorn Bolognese
Saturday: Freezer Dive
Sunday: Use up whatever is hanging around in the fridge
Linking with At Home with Mrs M's Meal Planning Monday.   Pop by and see what everyone else is having this week to get some inspiration.