Dessert week and a tale of two halves for me and my Great British Bake Off bake along.
Having been out of the country last week, I didn't have much time to research the recipes featured in the programme this week.   The Spanische Windtorte, a Spanish wind cake (?!!!) from Austria made with French and Swiss meringue – the United Nations of desserts – was the technical challenge, with a stacked cheesecake for the showstopper.
I made the signature challenge of creme brulee and used Mary Berry's party size brulee recipe and halved it for our family.   I didn't try adding fruit or alcohol, so having watched the programme, I think my job was easier (freeze your berries first advises 2011 Bake Off winner Jo Wheatley).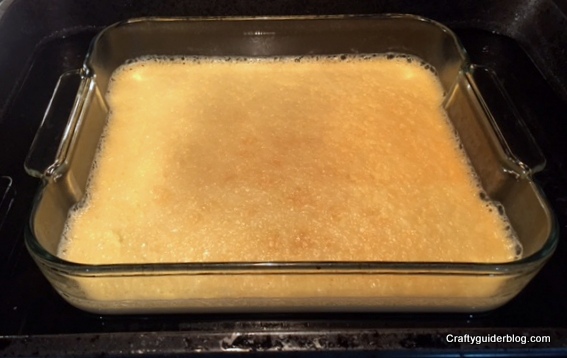 My custard set well with the requisite wobble in the centre.   I initially adjusted my cooking time down as my brulee was smaller than Mary's, but I ended up cooking for longer and even bumping up the temperature slightly to get the right consistency.   Stage one successfully completed and put to chill overnight in the fridge.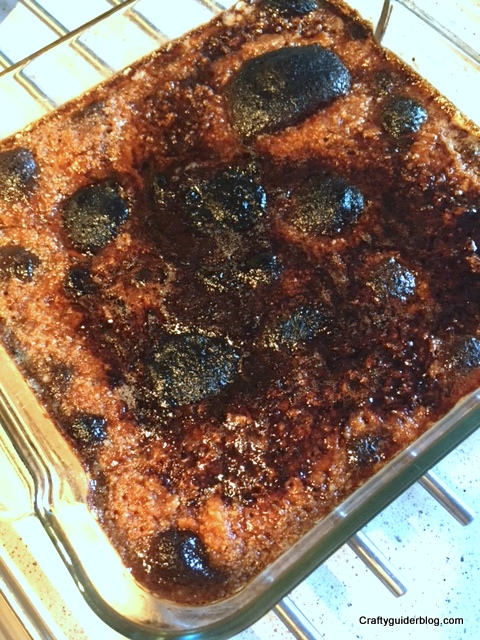 Mary's recipe then said to grill with the demerara sugar topping for 20-25 minutes before chilling for between 5 and 10 hours.   Although she says to keep an eye on it, I thought to start checking around the 15 minute mark.   Eldest Craftyguidelet noticed the burning first after about 8 minutes.  Oops!   Despite some obvious burnt bits, it was still very nice, and the custard was smooth and creamy.   Definitely one to try again, perhaps with the control of a blow torch.
Next week is Alternative Ingredients week with sugar free cakes, gluten free pittas and dairy free ice cream rolls.   Gluten free baking is supposedly my home territory so the pressure is on!   Time to find a recipe.