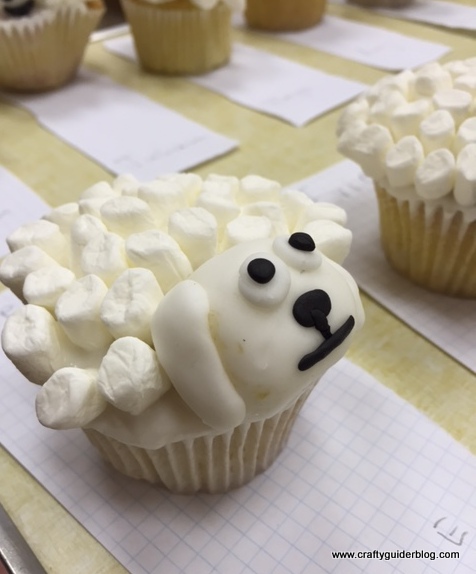 On the 22nd February every year, Girl Guides and Girl Scouts are encouraged to think about all their fellow Guides and Scouts around the world.   The day is named World Thinking Day and was chosen because it was the shared birthday of both Lord Robert Baden-Powell, founder of Scouting, and his wife Lady Olave Baden-Powell, the first World Chief Guide.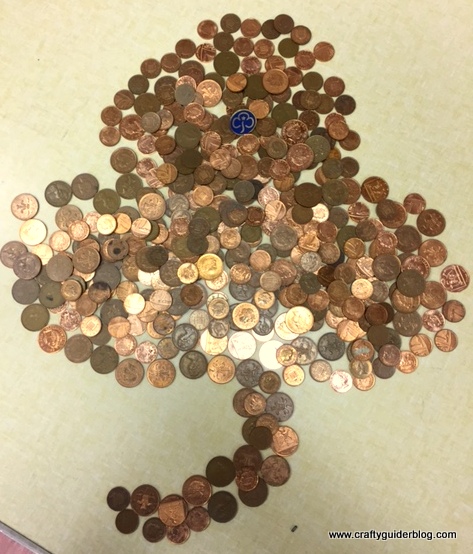 Another Guiding tradition is the donation of the Thinking Day Penny.   It was suggested that as it was the Founder's birthday, Girl Guides and Girl Scouts could send gifts in the form of a voluntary contribution.   Olave Baden-Powell suggested a penny, and the money has gone to the World Association of Girl Guides and Girl Scouts (WAGGGS) ever since to support girls and young women around the world.   Even though a penny could have got you much more in those days than now, we still collect pennies to donate to the World Thinking Day Fund.   We don't get the Brasso out and shine them any more like I used to in the 80's though!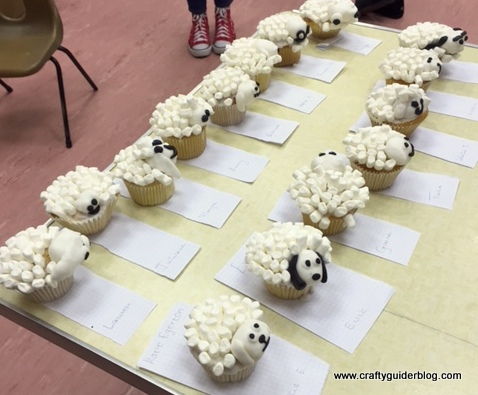 For the international element of our meeting, the adult leaders had already chosen China as a theme due to the Chinese new year being next week.   We then handed over to the two Young Leaders to choose some extra activities with the Guides, and then I was despatched to Hobbycraft with a list for the following week.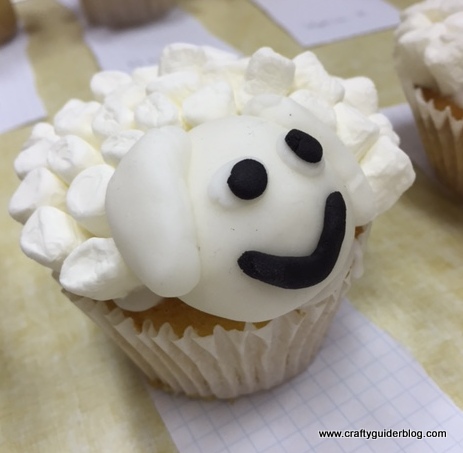 As it is going to be the Chinese Year of the Sheep, I'd already decided to contribute this decorated cupcake idea that I'd spotted on Pinterest.   See – all that procrastinating does pay off!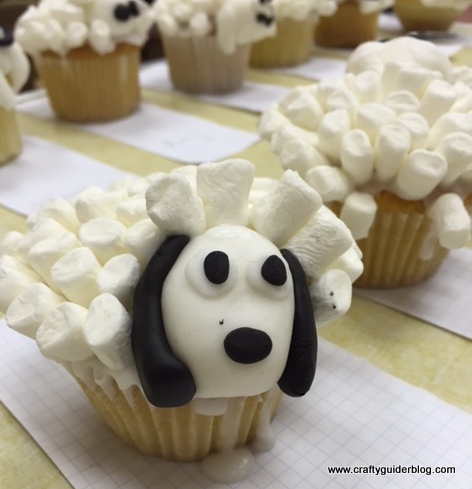 I'm not sure how many sheep made it home in one piece, so I made sure I emailed pictures to the parents to show them that the Guides had actually done something!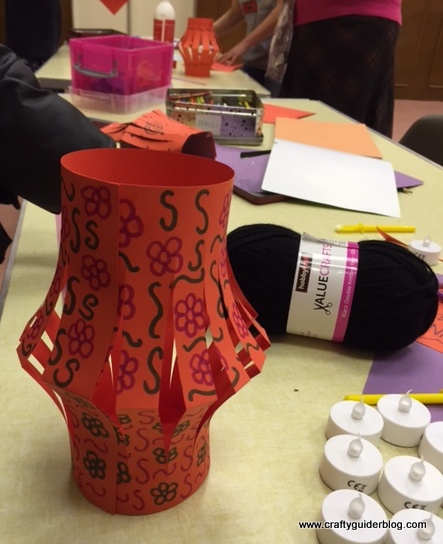 Another idea was making lanterns which turned out really well, especially with the battery powered tea lights in the bottom.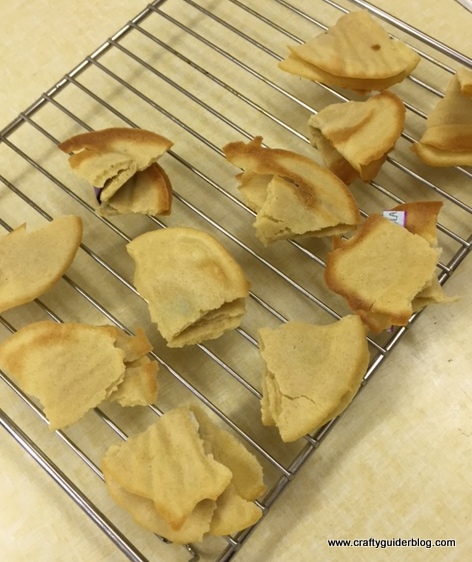 Not so successful were the fortune cookies.   I was a bit dubious when I was asked to provide ingredients, but one Guide told me she'd made them at Brownie Pack Holiday once.   If a Brownie can make it, it must be easy.   They'd obviously had more experience, or not used the recipe I found online.   They tasted nice though and the Guides all swapped fortunes which they'd written inside.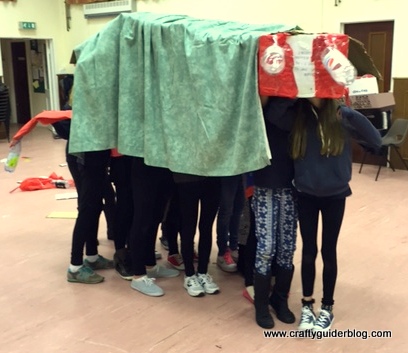 Our finale was our Chinese dragon.   The Young Leaders asked for boxes and bottles, and I think the Guide parents took the opportunity to lighten their recycling bins this week.   Not many were used in construction, but it had a head, body and tail, and every Guide managed to get underneath so a success!
If you think that you would enjoy being surrounded by icing, despairing over cracking fortune cookies and helping to engineer lantern bases, come and join the fun!   Click here for more details.