Last week's menu had it's successes and failures.   Last minute changes to my afternoon schedules meant that the ratatouille had to be made in the slow cooker and turned out a bit soggy.   However the chicken cordon bleu went down very well with the family and I've been asked to add it to the list of regular meals.
I love making vegetable goulash.   The smell of smoked paprika is divine, and look at all these lovely colours together.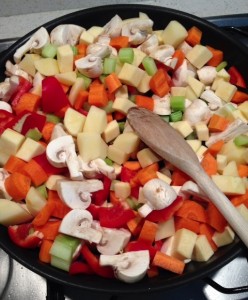 I've also been busy on the baking front.   Rather than make a loaf of bread, I chose to make some rolls from Paul Hollywood's How to Bake book.   I'm so pleased how they came out, although I'm yet to try one and they went straight into the freezer.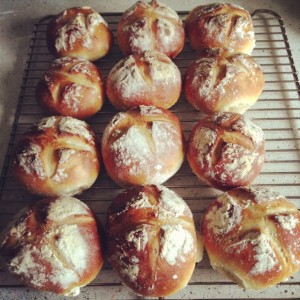 I've also been baking with the kids.   Eldest Craftyguidelet saw a truffle recipe in her Moshi Monsters magazine which contained biscuits.   As Mr Craftyguider is gluten intolerant, I chose a truffle recipe from the Eat Yourself Thin book instead, and we coated them with the hundreds and thousands that were in the magazine, with some gluten free sugar strands for Mr CG.   I don't think chocolate and honey mixed with coffee is ever going to make me thin though, so I might leave the family to munch through these.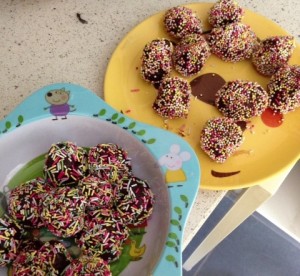 We also made the Millionaires Shortbread recipe from my favourite gluten free baking book, Cake Angels.   The Craftyguidelets rechristened it Minionaires shortbread due to their obsession with all things Despicable Me.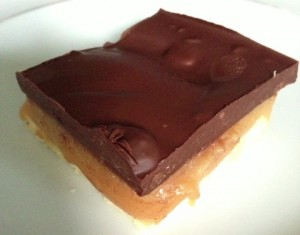 This week is a bit on the busy side so the menu will be fairly simple.
Monday: Ham, egg and chips
Tuesday: Bolognaise
Wednesday: Fish pie
Thursday: Something in the slow cooker
Friday: Vegetable pasta
Saturday: Pizza
Sunday: Roast something!
Linking with Mrs M's Meal Planning Monday.   Have a look to see what everyone else is cooking up this week.