As a family, we love trails.   Mr Craftyguider loves orienteering and the Craftyguidelets and I have done a couple of string courses.   Going round a museum captures the interest of a child more if they have a series of exhibits to find.   We are also geocachers and spend time lurking around trying to look nonchalant whilst one member of the party digs out a hidden tupperware box to log our find without being spotted.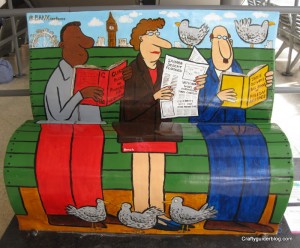 This summer we are looking for brightly painted benches in the shape of books on the Books About Town trails in London.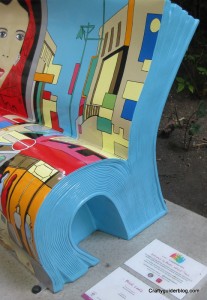 There are 50 benches to find on 4 trails.   We started with the Brick Lane bench near the Museum of London on the City Trail.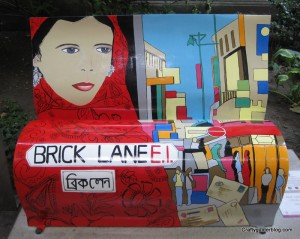 There is also a quiz to download so for some of the benches you need to look a bit harder at the detail to answer the questions.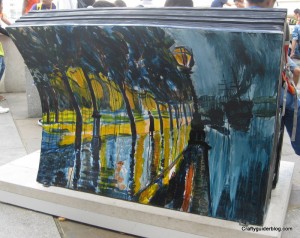 The backs of some of the benches are as stunning as the fronts.   This is from the Great Expectations bench on the Riverside trail.
The bench I really wanted to spot was the Dr Seuss bench which is near More London outside the London Assembly building.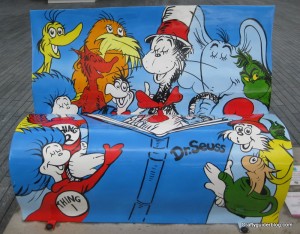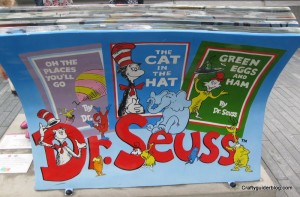 The Craftyguidelets loved the Axel Scheffler and Julia Donaldson bench.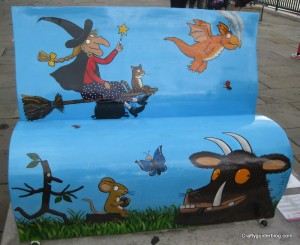 I love the bench, but we took ages to spot it.   The list of benches says it's in the Hay's Galleria near London Bridge station.   We walked round, underneath, around, through, and eventually found it a few metres down the riverbank and not in the Galleria at all.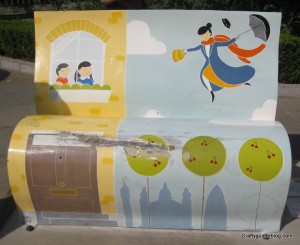 The Mary Poppins bench was a bit damaged.   It was the first bench of many where we had to ask an unsuspecting tourist to move so we could photograph it from all angles!   Luckily everyone was OK about it, especially when two cute Craftyguidelets were looking hopefully at them.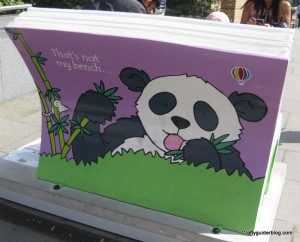 We have now found all the benches on the Riverside trail and 5 on the City Trail.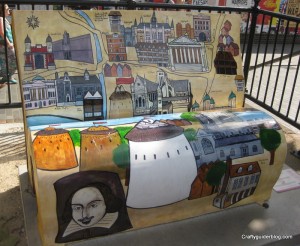 New events are being added to the website all the time including a competition to design your own Shakespeare bench to win prizes.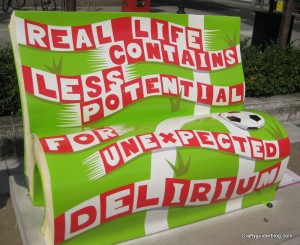 The book trail runs until 15th September, after which the benches are being auctioned off in aid of the National Literacy Trust.   Could someone get one for me please?   With the exception of the Fever Pitch bench though.   As a Spurs fan, I have to draw the line!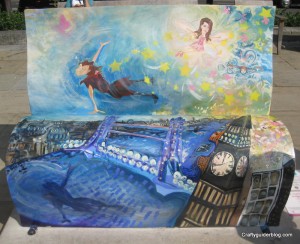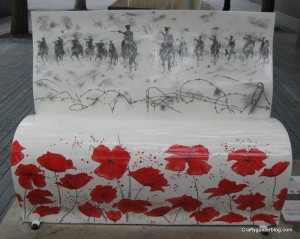 16 benches done over 2 trips to London.   Can we do the other 34 by the closing date?