After a week's break because of holidays, I'm back pondering our meals for the week ahead.   I've been spoilt by not having to plan meals, cook meals and wash up after them for a week at Centerparcs.   The only catering I was responsible for was the morning porridge and the duck food.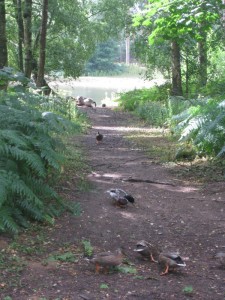 Having used up all the perishable foods, I sent husband off with the Craftyguidelets and a huge shopping list to do a scan and shop.   They did well, so our plan for the week ahead is as follows:
Monday: tuna pasta bake with sweetcorn
Tuesday: ham, egg and chips
Wednesday: salad
Thursday: spaghetti bolognaise (and quorn bolognaise)
Friday: freezer dive
Saturday and Sunday: winging it!
Keeping it simple this week as the Craftyguidelets have a full on summer holiday planned for me.
Linking up as always with Mrs M's Meal Planning Monday.