I've been subscribing to the Crafty Creatives boxes since box 2.   I missed box one which was floral themed, and now their birthday box, box 13, is a flower fest.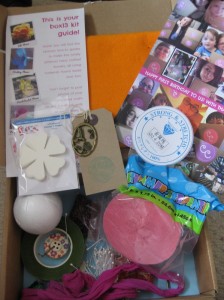 Normally the boxes are made up of an art card, some themed craft supplies and a kit.   However this special birthday box has 5 kits for different flowers, plus some other goodies.   One item that wasn't photographed was the birthday balloon.   With 2 Craftyguidelets in the house, this was nabbed as soon as I opened the box.
The first kit involved changing this pile of goodies…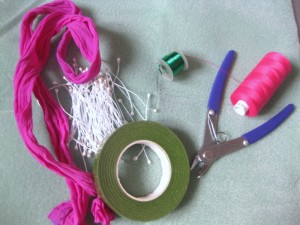 …into this lovely stocking flower.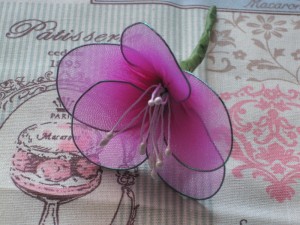 I've still got enough bits to make more, and I'll be on the lookout for some cheap coloured tights for different colours.
Next up I powered up the glue gun to make the felt flower.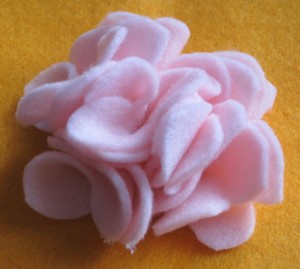 I just don't think this came out very well.   Added to this the fact that I managed to burn my finger on the glue, it was my least favourite project.   I might save the orange felt sheet for something else rather than making another one.
Next came the paper rose hair slide.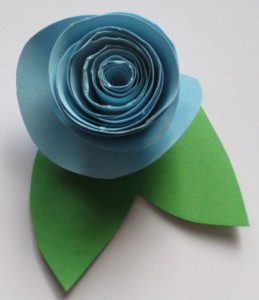 I've made flowers like this before, but I don't think I'll be making it into a hair grip.   There are some lovely beads in previous boxes that I haven't used yet that may become hair clips instead.
Finally came the crepe paper flower bunch.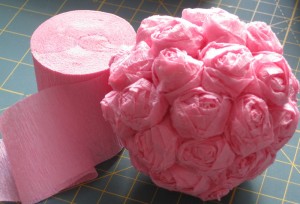 This was my second favourite project after the stocking flower (once I'd juggled various pots of PVA and dug out nozzles with bent paperclips).   I might make this into a lollipop tree using a thin piece of dowelling and a pot.
The last kit is the French beaded flower.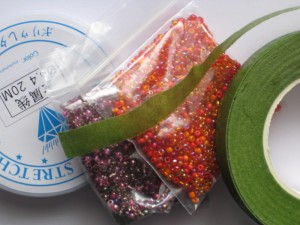 This requires more time so it'll be kept for another evening crafting session.
I'm still left with some other goodies to use up.   Probably some necklaces and some papercrafting in the future.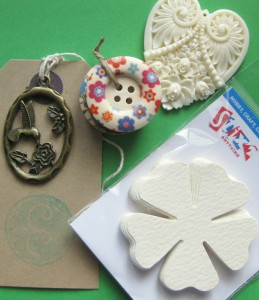 I have had fun with this box.   I've made more than usual because it's been kit-based, but I think I prefer the normal format.
What would you do with the bits I've got left?
Linking up to Handmade Harbour's Handmade Monday blog.