It seems to me that 2014 is moving quite slowly.   We are only at the beginning of the second week of January, but New Year seems so long ago.
A week ago, I set myself the task of completing some of the kits I have stashed in my craft space and recycling some of my craft magazines; one craft kit a week and one magazine a day.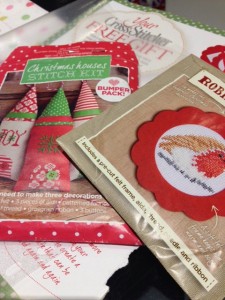 On 2nd January, during a #creativesunite session on twitter, I picked up a couple of Christmas Cross Stitcher magazine cross stitch kits from my stash and made some progress.   The robin is more than half finished now, and the houses kit has all the cross stitch finished ready for sewing together.
I have succeeded in finishing a kit for this week though.   This one is from Homemaker magazine.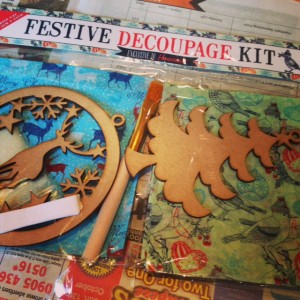 I was quite pleased with the tree, although some of the detail was lost on the star because of the layers of paper.   In the magazine, the glitter appeared opaque, but as you can see from this photo, it is very transparent.
I think I am up to date with my magazine recycling.   Since Monday, things have been crazy, but today I managed to get a bit of planning in place.
How is your 2014 panning out?