This morning I received some lovely post, the loveliest being my Popular Crafts Magazine Spring Swap from the talented @Gemma_Winter.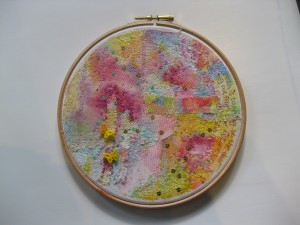 Isn't this gorgeous?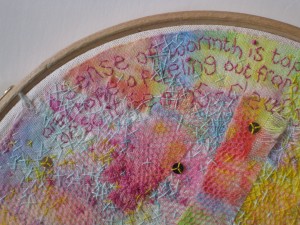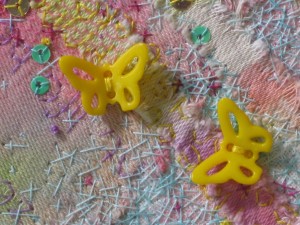 The amount of work that must have gone into this.   It's fabulous.
And my treat was great too.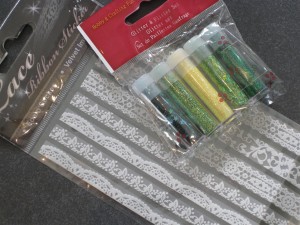 Some gorgeous glitter in my favourite colours and some adhesive lace which I'd been thinking about buying recently.   Gemma is a mind reader!
If you haven't signed up for a Popular Crafts swap, do it now!   The next one is Union Jack themed.   I've had some brilliant swaps and it encourages me to get creative and try new things.   Have a look at my blog post to see what I sent Gemma.