I've been lucky to have been able to get a move on with quite a few crafty projects to tick off my WIP list.   Last month's #WIPslinky post was a bit up and down with success in clearing my archive, so I set myself a realistic task list for this month.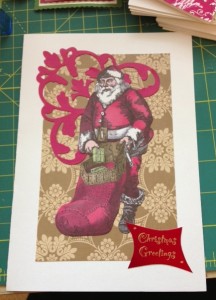 I have started my Christmas cards.   I am about halfway through making them and really enjoying thinking up different designs.   I am also enjoying using up the different elements that I have collected over previous years.   Perhaps I will be able to store all my Christmas crafty bits in just one box this year!
I have also managed to get lots of fabulous new products made and listed on Craftyguider.
These frame purses were featured in a previous post and are now on the website.   This polka dot one is my favourite.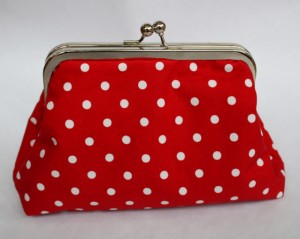 I've made five kilt pin charm brooches with themes of sewing, gardening, owls, party girl and this knitting one.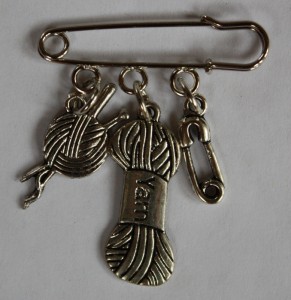 I've also added some more rings to the Rings and Things category, including these two fabric covered button ones: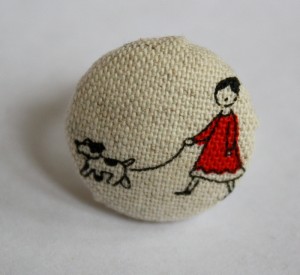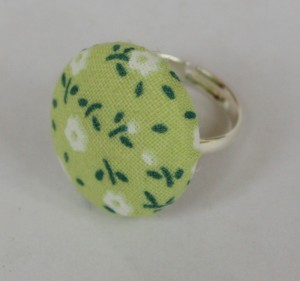 And I've been sewing Christmas decorations too.
These stockings are made of soft fleece with a furry cuff.   I've made several different versions including these ones.
I've also been making Christmas tree decorations for the website this year.   The pine cones are made with pins and folded fabric, and the cute Christmas trees use some funky Christmas fabric.
One of my biggest sellers last year was Christmas fabric bunting so I've got four colour combinations listed including this one.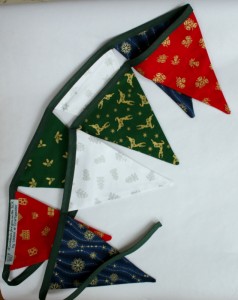 Quite a successful month!   Just as well as I have a craft fair to go to on 17th November in Puckeridge, and there are bills to be paid at Guides (where all the profit goes).
Next month I think I'll focus on getting the Craftyguidelets' WIP list started.   They use the dining room as their craft room and I need to reclaim it in time for Christmas.   They need to make Christmas cards for friends and teachers, there is a half finished hama bead ballerina that needs completing and ironing before it gets knocked on the floor (again!), and there are numerous projects and kits that they have started and never finished.
What do you need to get finished before Christmas?
Linking to Tales From Mount Pleasant's #WIPsLinky party. Come and join us!