I am a very bad blogger and swapper.   I received my Popular Crafts Union Jack Swap ages ago and I'm only just blogging about it. I also haven't sent my swap off yet either. Slapped wrists all round!
I was partnered with Maxine Owen who produced this amazing little bag.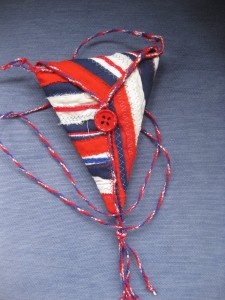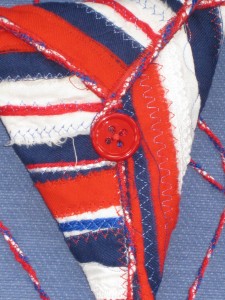 Look at the work that has gone into it. Lovely!
My treats are lovely too.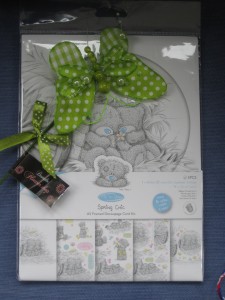 I love green and she got me a lovely polka dot butterfly.   I'm also a Tatty Teddy fan and a card maker and I've now got this lovely pack to play with.
I really recommend people to join in with swaps.   It encourages you to try something new, you 'meet' lovely people, and you don't need to be a professional crafter.   Next stop, polka dots!