As someone who makes cards to sell, I should use this post to try and persuade you to buy everyone you have ever known a card for each wedding, birthday, anniversary, thank you, RSVP, new school, exam good luck, exam congratulations etc. etc. etc.   It would generate a good income for my Guide unit and I could happily craft away all day and all night.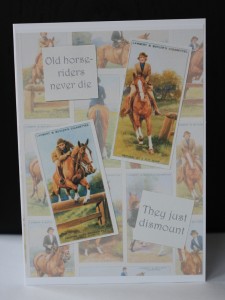 However, I am having a dilemma.   As I make cards, people expect handmade cards from me.   I can just imagine family members thinking "This is a shop bought card.   Why don't I deserve one of her handmade cards?   Couldn't she be bothered to make me one?"   However, I know so many people through school, university, work, family, friends, their kids, their grandchildren…   I was there when they got married.   Each date gets religiously entered on my fruit phone and set up to remind me every year of the date.   Can I really keep coming up with original cards for every occasion (and also remember which ones I sent them last year)?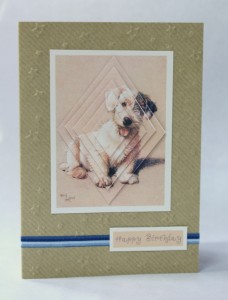 Where do I stop?   How many anniversaries do I send cards for?   Do I keep sending cards to a friend I haven't spoken to in years, who never sends me cards and whose kids I've never met?   "Mummy, who is Louise on this card?"
I've made a decision over the last few months to stop sending cards to most friends' kids once they've had a couple of birthdays.   My friends don't send them to my kids so I'm sure they won't notice.   Equally, I think I'll cut back on the anniversary cards.   We just got cards from our parents, one relative and a friend this year.   We've been married 8 years now so it's not a big anniversary.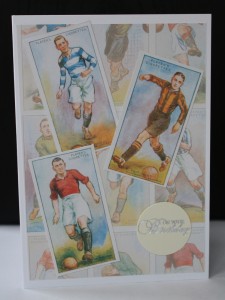 I'm sorry dear friends and family.   I do still think of you on your birthdays.  Hopefully you'll all get a handmade Christmas card this year (or at least one of those school fundraising cards drawn by the Craftyguidelets and printed), but perhaps I won't be sending a card for your second cousin twice removed's decree nisi.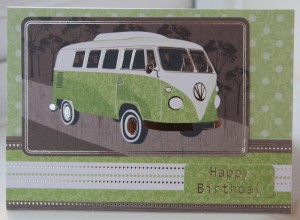 Having said all of that, please do support crafters who hand make cards.   They can usually create personalised cards to a specified theme in a few days for around the same cost as the celestial hog lot, and to a higher standard.   And you know that there will not be another card like it on their mantelpiece for their special day.
And obviously I would like to put in a special word for my Craftyguider online shop.   100% of the profit goes to my local Guide unit to contribute to running costs, and the postage cost is a flat fee so no matter what you order, you only pay £1.50.
How many cards do you send out each year?