One of the first crafts I did on a large scale was card making.   I designed and made all my wedding invitations and acceptance cards, not as a cost saving exercise, but because I wanted the challenge.
I spend a lot of my time on my sewing machine, but I do have paper crafting sessions where the sewing machine gets relegated to the floor (shock, horror!) and I cover everything in ink, glue and bits of paper.   I always send handmade cards to friends and relatives, and my girls always hand make any cards for close relatives and their friends' birthdays.
With May Day approaching which means a stall at the local fair, I've been making cards.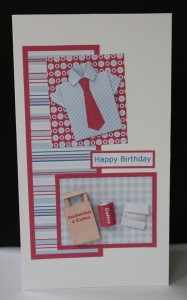 I downloaded the designs to make this card from Printable Heaven some time ago as men's cards are always tricky to think up.   The elements are combined on a sheet for you to print, cut out, and in this case fold, before assembling them on the card.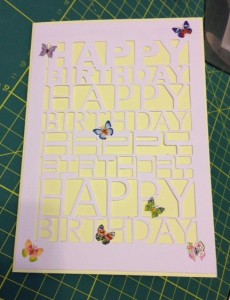 This card was made using a die cutting plate from Hobbycraft.   I love the design, but it is a pain to use in my Sizzix Big Shot.   I just can't get it to cut cleanly yet.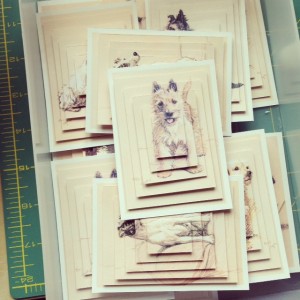 Another Printable Heaven selection.   These 12 toppers will become cards tomorrow specifically for Craftyguider stock.   The dogs are adorable, and hopefully lots of dog lovers will visit my stall!
These two are also Printable Heaven designs based on the old cigarette card collections.   The muted backgrounds are really effective with the cards on top.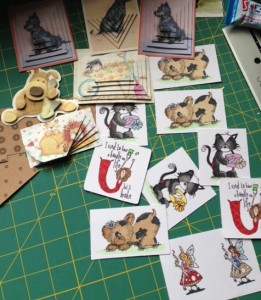 And I still have some way to go.   I've unearthed my stash of toppers I've made up but never used.   It's time to use them!
Linking to Handmade Harbour's Handmade Monday.