In my quest to use more of my book collection, I had to start somewhere, and cake is a very good place to start.
Mr Craftyguider has a gluten intolerance, so to make sure he can share some of the responsibility of consuming cake calories, I mostly bake with gluten free ingredients.   Because of the nature of gluten free ingredients, I usually follow recipes that are specifically gluten free rather than just substituting gluten free flour for wheat flour in standard recipes.
Michael McCamley's Gluten Free Baking book was recommended by someone on twitter and there is a wide variety of bakes inside.   I am after the elusive recipe for decent gluten free bread and pastry I can bake at home.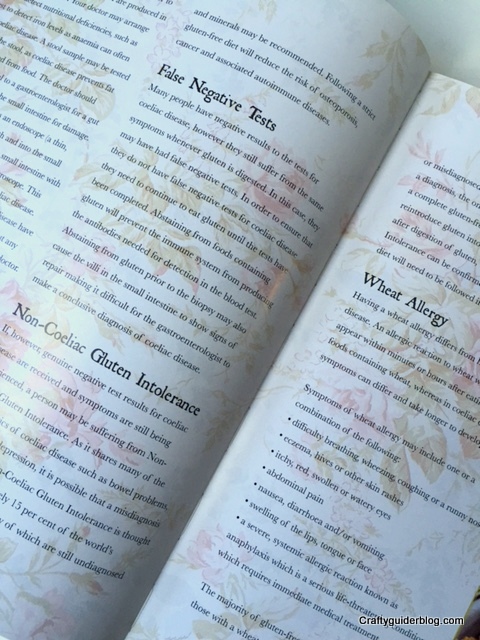 The book starts with an introduction on what gluten is, the different problems people can experience with an allergy or intolerance to gluten, where to look for gluten in foods, and what alternatives are available.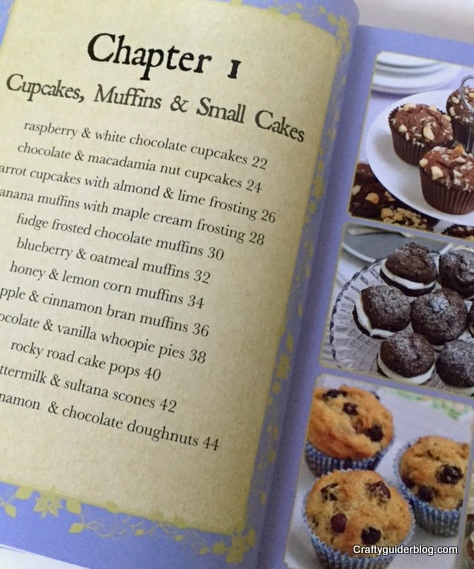 I chose the recipe for banana muffins with maple cream frosting from the first chapter as I had all the ingredients to hand, as well as some very spotty bananas to use up.   The recipe method isn't as detailed as some I've used in the past, and the mix looked wrong at some stages of the process.   However, I trusted the recipe and got to a mix consistency I recognised as cake batter at the end.
The resulting cake tasted as good as it looks, and I couldn't tell that it was a gluten free cake.   It was lovely and moist, had loads of banana, and the maple syrup cream cheese frosting was divine.   We ate them over 3 days and they kept perfectly well in a tin in the fridge.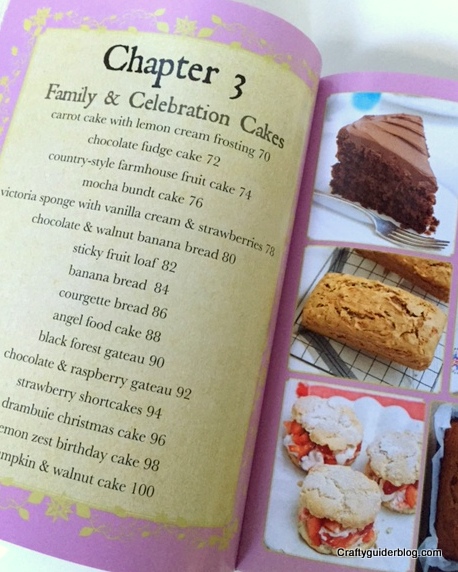 There is a wide variety of cakes and biscuits in this book and I will definitely be trying more out based on my first success.   The book gives recipes for flours to blend at home to make the various mixes (e.g. bread flour, self raising etc.), but I prefer using the Doves Farm branded pre-blended flours available from most supermarkets where I can.   I once counted 19 different types of gluten free flours and standard wheat flours in my baking cupboard when I used to do home blends.   That was too much to store and keep track of, so I'm currently at about 8.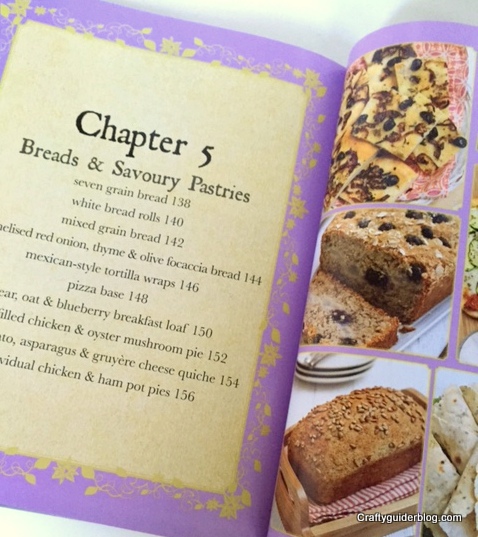 Breads and Savoury Pastries are the gluten free recipes I've never mastered.   I think that the structure the gluten gives them is more important than in a cake.   Perhaps this is the book that will solve these problems.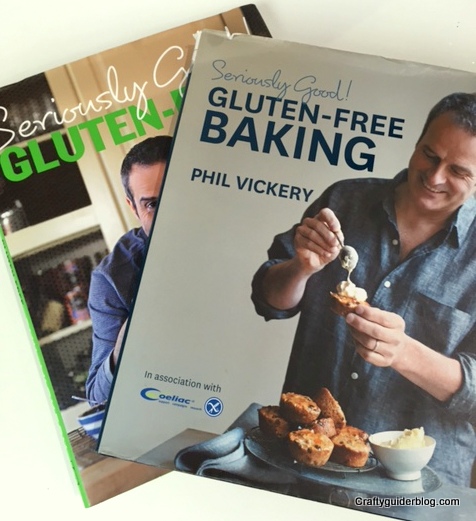 These Phil Vickery books were the first gluten free books I tried that I had success with (and also the reason I had lots of flours to blend in my cupboard!).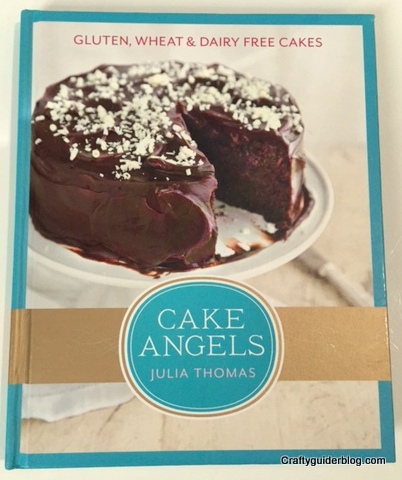 My go to book for easy baking is the Cake Angels book by Julia Thomas.   It uses basic ingredients that are easy to get hold of, the instructions are simple to understand, and there is a wide range of cake recipes.   Again, the recipes don't taste like they are gluten free.   She does also make the recipes dairy free, but I sometimes substitute the dairy free ingredients for ones that contain dairy as we don't have a problem with lactose.
Do you have a favourite gluten free baking book which always gives you good results?
Disclaimer: I own all of these books and I haven't been asked to review them, or been paid to review them.   All opinions are my own, and I have added some links to the normal Amazon site where I bought my copies.   They are not affiliate links and I don't get any money if you click on them.