Another month, another opportunity to confess my WIP busting progress at the #WIPslinky party.
I have had successes in the past.   The dresses for the Craftyguidelets continue to be worn, I still love my tablet case, and I think the draughts have ceased in my friend's hallway.
Last month I set myself the target of finishing my satchel which at the time looked like this…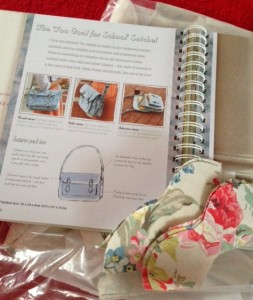 Well, ta dah!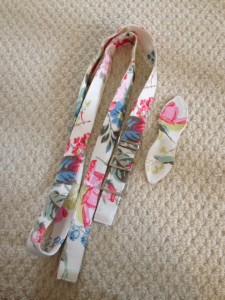 Yes.   Not very impressive is it?   I've ironed on all the interfacing, made the strap and made one tab.   I did start another one but it was so fiddly being upholstery fabric, and it started fraying everywhere so I had to cut out a new one.   It was also taking up so much time, it's gone back into the project bag and back into the drawer for a bit.   I haven't given up on it forever, but I need to concentrate a bit more time on the business and getting ready for Christmas craft fairs.
My other targets from last month were to finish my frame purses…
…tick! and to carry on making a new uniform for the Rainbow mascot, Olivia.   Fortunately, Girlguiding UK has started to stock large Olivia's again so I am saved from this task.   I still need to design and make a Rainbow banner  for Remembrance Sunday, as well as make some new badges for our Rainbow groups like this.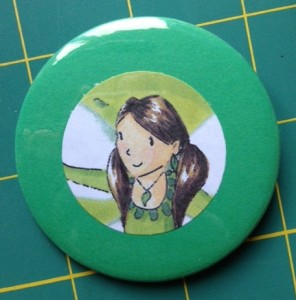 At Guides, we are going to be making macrame bracelets so of course I needed to learn how to make them myself.   After a bit of practice, I've finished a sewing machine charm one.   I just need to source some different charms for the Guides that are a bit more age and interest appropriate.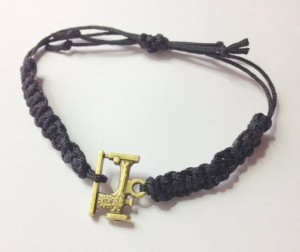 And as for October's #WIPlinky party target?   I suppose I should start making my Christmas cards, as well as getting my Christmas craft fair stock ready.
Which WIPs are you attempting this month?
Linking with Tales from Mount Pleasant's #WIPslinky party