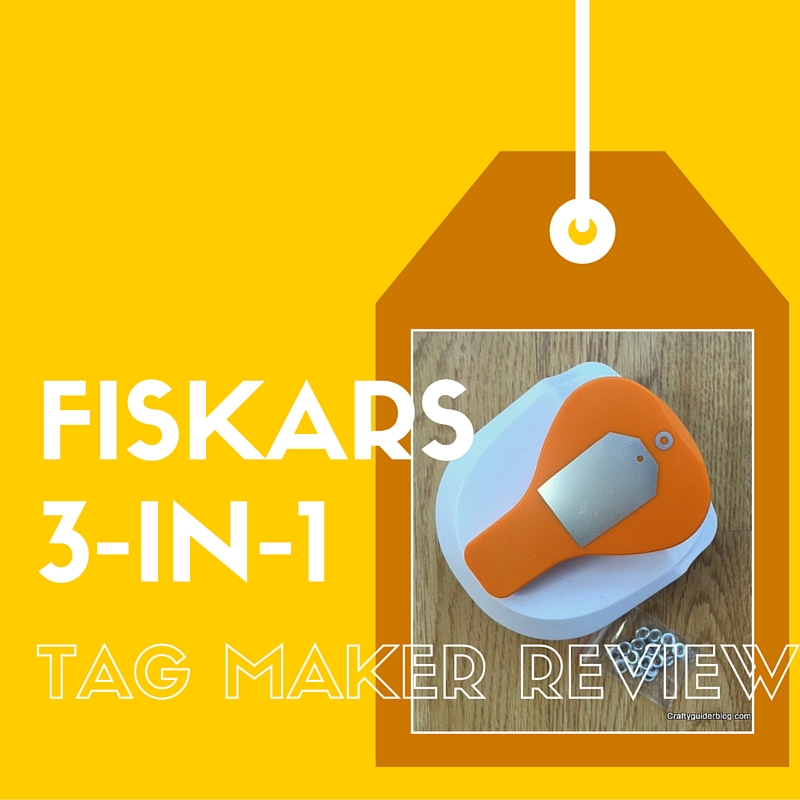 I have been looking for a tag maker for some time but haven't been able to find one I trusted with the dimensions I wanted.   Watching the new series of Crafty Beggars in the House! on the Community Channel, I saw them use some Fiskars tag punches to upcycle some cards – exactly what I needed!
I bought mine from Amazon and chose the Simple design as I like the shape.   The tag punch is substantial and sturdy – what I expect from Fiskars – and comes with 20 metal eyelets.   I have a large stash of last year's Christmas cards and set to work on them to make some tags for this Christmas.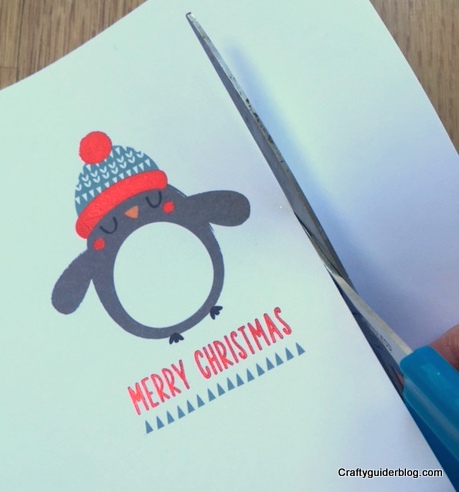 Having selected the area of the design to use, I trimmed the card so that I could get the punch in the right place.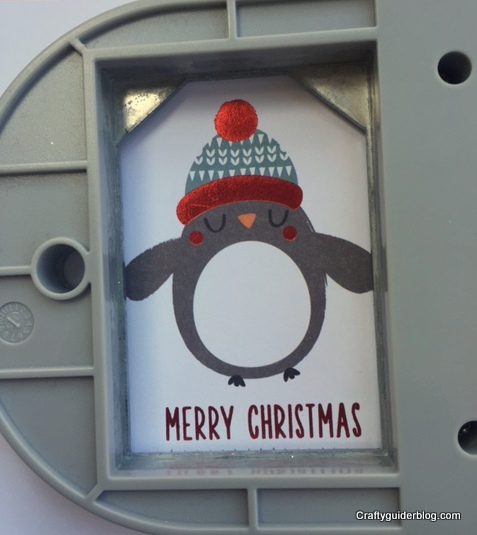 With punches, I always find that turning the whole thing upside down and viewing the design through the aperture gets it cut out accurately.   The punch cut through really easily, even on cards with glitter or cards with textured finishes.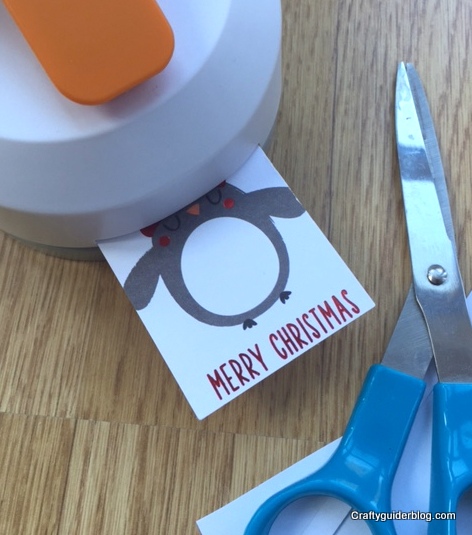 Once the card is cut, there is another slot to put the tag into to get the hole cut accurately.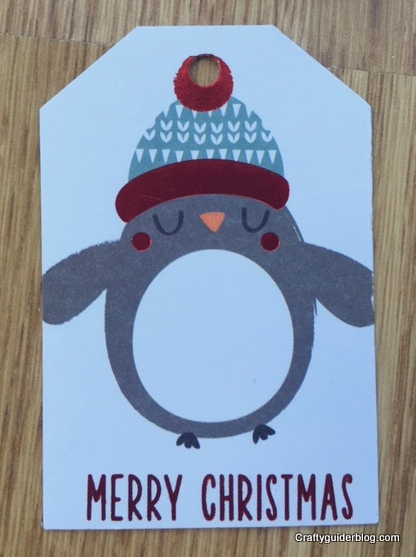 Right on the pompom!   The tags can be left like this with ribbon or string threaded through the hole (as a good Guide leader, I use a cow hitch or lark's head knot).   The pack also comes with metal eyelets which can be used to reinforce the hole and make a really professional finish.
Simply feed the hole in the tag over the post under the handle, add an eyelet and squeeze.   It doesn't feel like you are doing much and that you need to press harder, but the eyelet attaches really easily.
I am never throwing away a card again.   I had some cards that I've used to make birthday tags, as well as the Christmas tags.   I also have my eye on youngest Craftyguidelet's birthday cards at the moment, and they will be going through the punch as soon as they come off the mantelpiece.
I think this lot will get me though next Christmas, and all for just the price of the punch and a bit of twine.    I also have plenty of card in my stash to get me through every possible occasion outside of Christmas so if you need me, I'll be punching tags out of whatever will fit in the machine!
Disclaimer: I own this punch and I haven't been asked to review it, or been paid to review it.   All opinions are my own, and I have added some links to the normal Amazon site where I bought mine.   They are not affiliate links and I don't get any money if you click on them.