Today's Handmade Monday post is brought to you by the creative Craftyguidelets.
My daughters aged 4 and 6 have 9 teachers, teaching assistants, a nursery nurse and a trainee between them.   We always make cards and needed a new idea.   After an exploration of Pinterest, it seemed apples were the main theme (although try and explain 'apple for the teacher' to a six year old!).   With my new lino printing kit in it's box, I felt a creation coming on.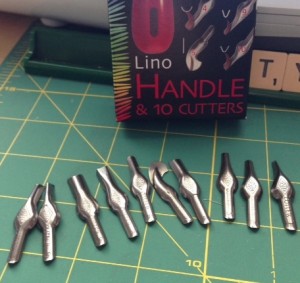 Firstly I found a cartoon apple shape to trace round as my drawing skills aren't great.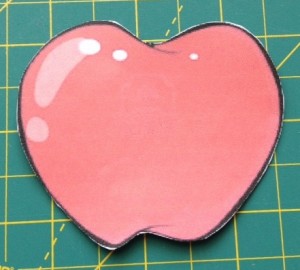 Then I traced the shape onto my lino.   I cut round the shape with scissors and warmed the piece with body heat to make it easier to cut.   Using the appropriate tools, I cut round the image and then added a small 'shine' detail.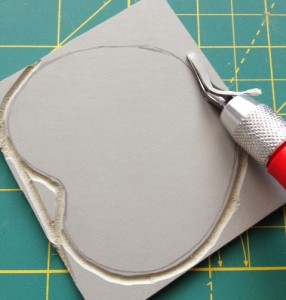 I then trimmed close to the image with scissors.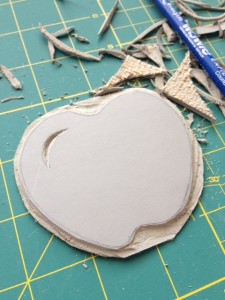 Then it was over to the Craftyguidelets.   We applied the ink to the lino with a sponge to get an even coverage.   Unfortunately the printing ink I bought was very tacky and didn't cover very well, even though it was specifically recommended for lino printing.   It printed unevenly which is OK for the work of a 4 year old, but not for me as I wanted to use it for printing cards for sale.   Also, it still hadn't dried properly after 36 hours.
The lino was rollered down by myself and the Craftyguidelets to try and get an even print but to no avail.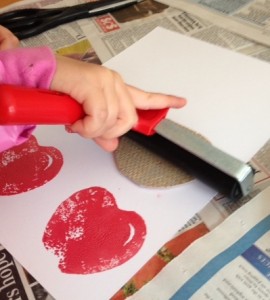 The girls cut out the apples (getting covered in tacky ink as they went!).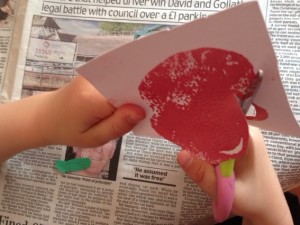 They then stuck the apples to some kraft cards, added a hand drawn stalk and a green paper leaf, and a 'thank you' message.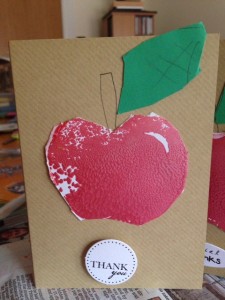 Just a matter of writing to all the teachers (the 4 year old wrote in 7 cards for all her helpers) in their bestest handwriting.   This is the 4 year old's bestest writing.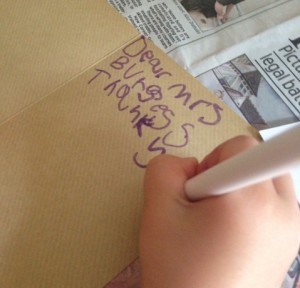 And ta-dah!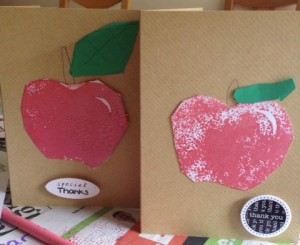 Just 9 lots of teacher gifts to do now.   Best get baking!
What are your best ideas for teacher cards and gifts?