After a really rubbish night with the craftyguidelets, I decided I was going to go to Stamperama.  I wasn't going to go as I'd been to the Bluewater show last week, but I loved it last year so I went!    Husband broke his shaver and so he dropped me off at the door while he took the craftyguidelets round Argos and Costa Coffee (my 5 year old has a loyalty card!).
As I was on the clock, I did a quick recce round the stands.   Not as many bargain bins as last year, but still lots of lovely stuff to crave.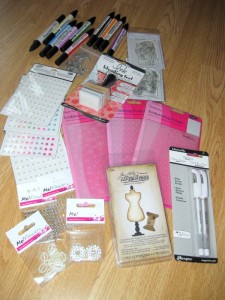 My main reason for going was to add to my Promarker collection.   Luckily I always carry my list with me so I could see where I had gaps in my colour range.   I got 10 for £15 which was great.   From the same stand I got a spare blending tool, white opaque pens to replace my used up ones, and these gorgeous stamps.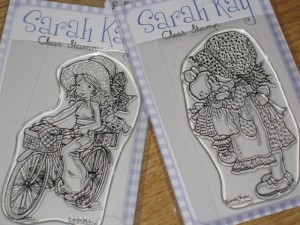 I always loved Sarah Kay images and I think I still have my sticker album from when I was little.   I would've bought the entire range of these stamps, but I was good!
I also went on the Meiflower stand and bought a few pearls, charms and gems and these gorgeous embellishments.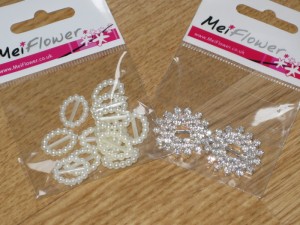 They'll look great on wedding cards.
My other purchases were some embossing folders and a Tim Holtz die of a dress form and bobbin.
Watch out for some new cards coming onto the website!