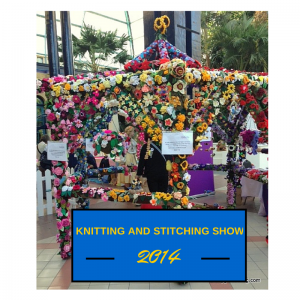 It's that time again.   My annual pilgrimage to Alexandra Palace for the Knitting and Stitching Show.   This year I had to go on the Saturday so I could get someone to look after the Craftyguidelets and it was absolutely HEAVING!   I'm glad I decided to do most of my shopping on the first trip round, especially the fabric, as I could hardly move later on.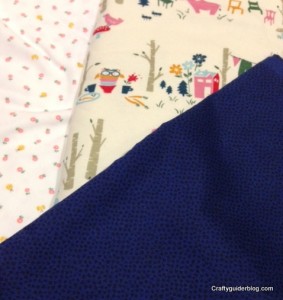 The blue fabric is gorgeous Liberty Tana Lawn and will become a blouse, and the other two are the softest knitted fabrics from Eternal Maker and will become pyjamas for the Craftyguidelets.   They sent me on a mission to get some fabric for their Elsa dresses but no one was selling any.   The nearest I found was a stand that had scraps of turquoise shiny scraps.   When I asked if they did bolts of the fabrics as I was making Elsa dresses, the owner looked at me in a puzzled way.   I clarified "Elsa, from the Disney film, Frozen".   Complete blank look.   I've found the only person who has never heard of the film!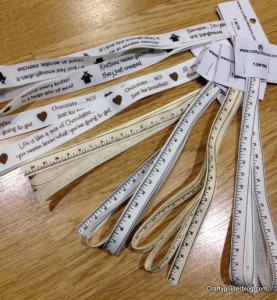 These ribbons are from Crafty Ribbons.   I have some card designs in mind for the tape measure ribbons, and the others made up the multi buy offer.   "If I knit fast enough, does it count as aerobic exercise" and "Behind every knitter is a huge pile of wool" are two of the great quotes on the knitting one, and "Chocolate: here today, gone today" and "Chocolate…NOT just for breakfast" are on the chocolate one.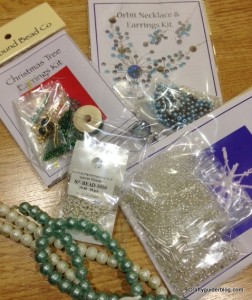 This is my beading stash. The turquoise and white beads with the spacers are going to make the Craftyguidelets some Elsa jewellery with some snowflake charms I got before (spot the Craftyguidelet theme here!)   The others are kits from Spellbound Bead Company.   The Christmas tree earrings are a bit of fun for decorations day at school later in the year, the necklace looks stunning and the 3D stars will look great on my Christmas tree.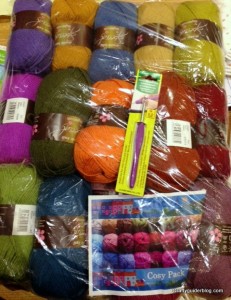 I blame this purchase on @Meanyjar.   She taught me crochet back in January and look at these gorgeous colours!   OK, I didn't need much leading astray.   The colour selection was made by Attic 24 with Stylecraft for a crochet along later this month.   There were another 3 colour palettes but this was my favourite.   If the crochet along is too complex for my newbie skills, there are other patterns I can follow on Lucy's blog.   My vision is of me crocheting a beautiful blanket over the colder months in front of the fire.   The truth may be lots of YouTube videos and frantic calls to Meanyjar for help!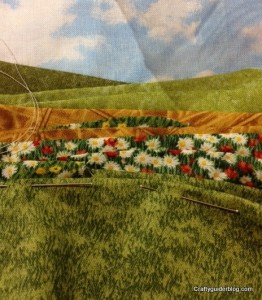 I also did a workshop while I was there.   This is my start on a foundation pieced landscaped coaster, and this is the finished version I am aiming for by the tutor Sally Holman.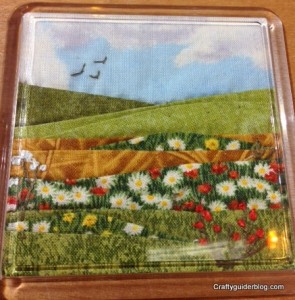 It was great to learn a new technique, and it was nice to have a sit down for an hour without lugging heavy bags around.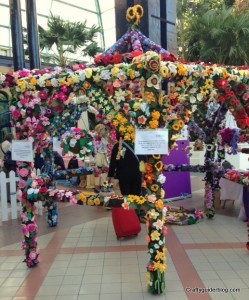 This knitted pergola was in the entrance hall.   The details were stunning.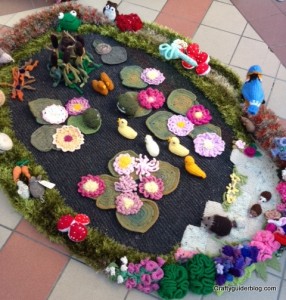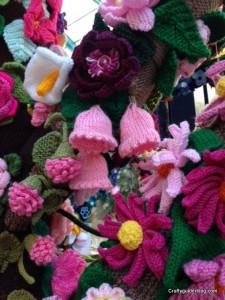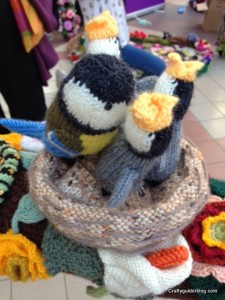 The birds are my favourites, especially the blue tit with the peanuts and the budgies!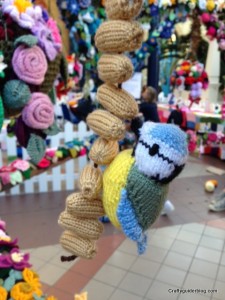 And this view has been in my top 3 for many years.   It used to be on my way home from my Saturday job working for my mum and dad in their bakery, and any excuse to divert to look at this view is worth it.