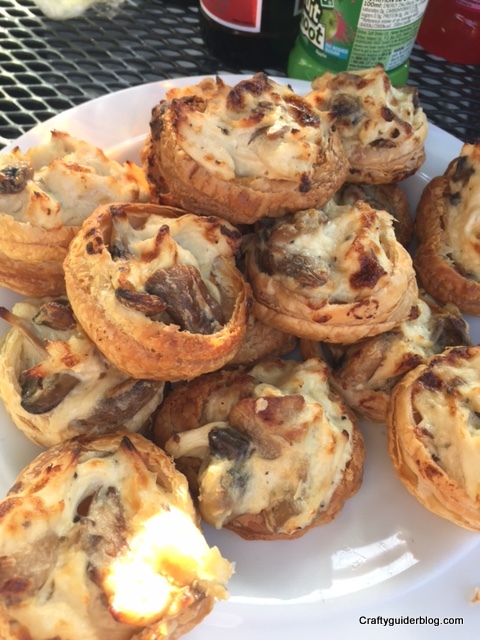 I'm playing catch up a bit with my Great British Bake Off bake along.   Last week was pastry week and the bakers had frangipane tarts, flaounas from Cyprus and vol au vents to contend with.   As I was hosting a family buffet dinner, I decided that vol au vents would make a perfect finger food and found a Hairy Bikers recipe that looked tasty.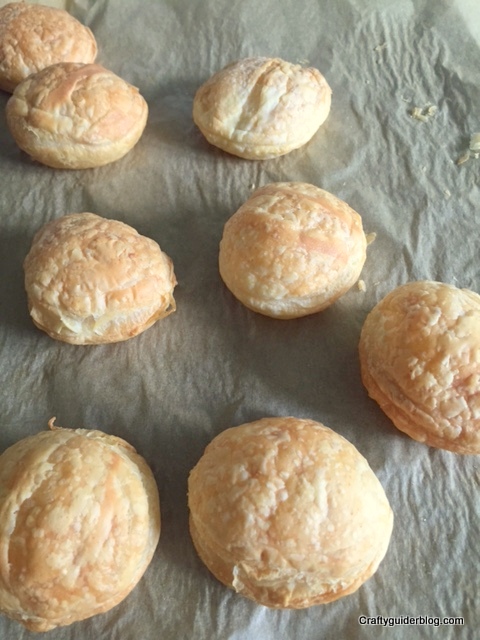 I used Mary Berry's method for puff pastry  but struggled a bit with the forming of the cases.   I had to use a sharp knife to cut along the baked score lines to make the shells ready for filling.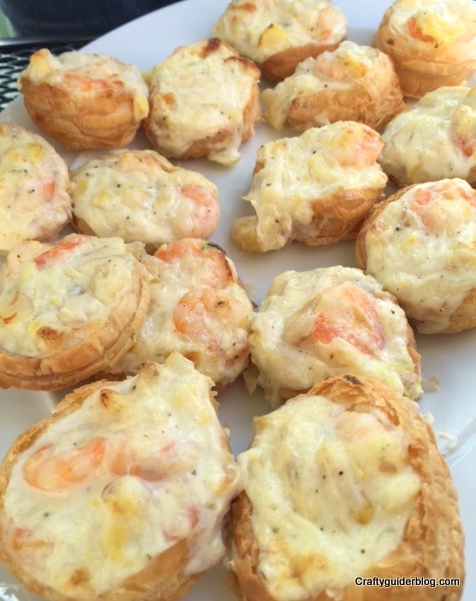 I adapted the recipes a little bit making chicken and mushroom as well as this smoked haddock and prawn version.   They went down really well so a success.   Not beautiful and regular, but very tasty which is the most important thing.
And if you didn't click the link for Mary Berry's puff pastry method above…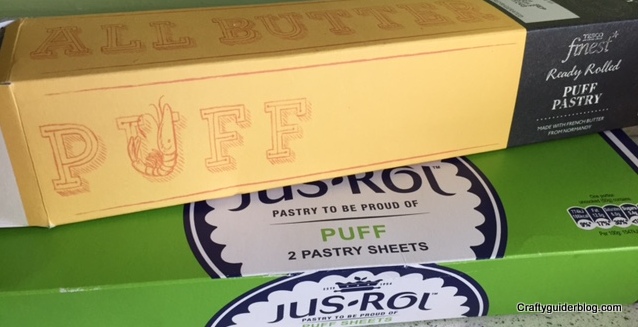 …well she thinks that life is too short to make puff pastry too!