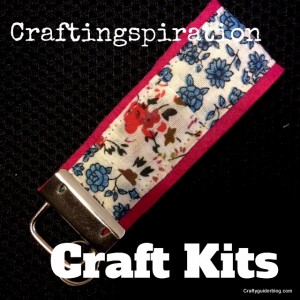 I am addicted to magazines, especially craft ones.   There are always new things to learn and people to be inspired by.   I can't pass by a WH Smith or a supermarket magazine display without trying to find an excuse to buy something.   This is on top of the titles I subscribe to that handily pop through the letterbox every month.   I love the 'thump' they make on the doormat. I could get the electronic versions posted to my tablet, but then I'd miss the free kits that are usually attached to the front and I'd feel cheated.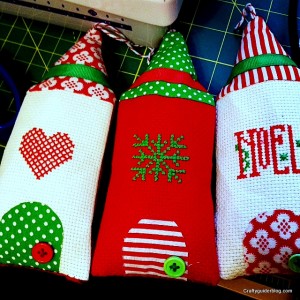 Sometimes the kits stay in the storage box (erm, read boxes) for some time.   These Christmas themed houses were from a Cross Stitcher Magazine kit a few years ago. My box of kits is where I go when I need a small portable craft for a trip.   Much as I'd like to take my sewing machine with me everywhere I go, it's hardly practical (and I think husband would protest a bit too), however a small envelope containing thread, a needle and a bit of aida is easy to pop in a bag.   Just remember to stick the instructions in as well!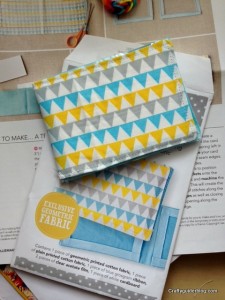 Kits are also good if you want to achieve something quickly.   This travelcard holder from Mollie Makes (again over a year old!) was knocked up in less than 30 minutes on the morning I went into London on the train.   It was the crafty hit I needed in the middle of the school holidays.   A bit of time for me.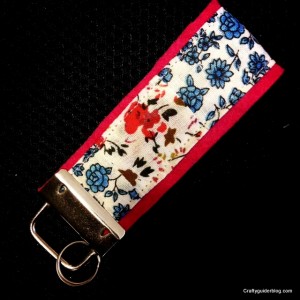 Sometimes it's nice to try something new.   Having a kit on the front of a magazine has shown me the basics of how to make these keyrings without having to source all the bits.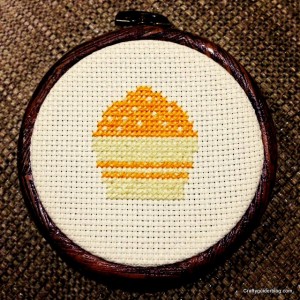 Not all the kits I collect* (*hoard) are from magazines.   I subscribe to the Crafty Creatives boxes and this cupcake cross stitch was a quick, sit-in-front-of-the-TV-and-craft project finished in an evening.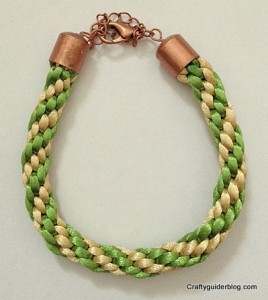 Another Crafty Creatives kit.   I wouldn't have tried kumihimo if it wasn't included in one of the boxes.   But didn't this used to be called Looby Loos when I was a kid?   Albeit with plastic strands instead of fabric ones!
What do you do with your craft kits?   Are you a hoarder or do you get them done before the next issue comes out?